What do you usually do when you're discouraged or overwhelmed by negative feelings? There are also ways for positive venting that can reduce your stresses – one way I'd like to introduce today is .. writing down your feelings on your note book.
Feelings Cannot Be Put Into Words Automatically
We feel better after our friends or loved ones patiently listen to our stories, don't we? It's because we sense their empathy and that makes us feel secure and comforted. But it's also because it forces us to put our feelings and emotions into words, which help us organize and analyze what's in our heart.
However, you might be one of the people who feel hard and insecure to reveal your inner feelings. Or depending on your circumstances, you might find it challenging to convert your feelings into words.
Writing Is A Method You Can Organize Your Thoughts ANYTIME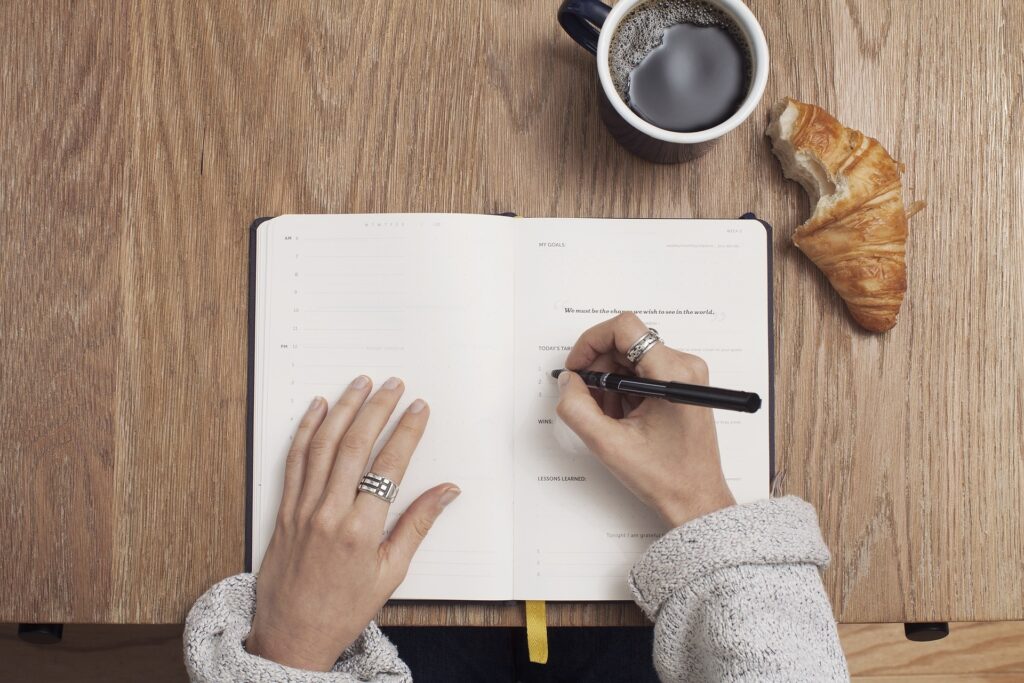 If you're categorized into the latter type, perhaps writing down your feelings on a cute notebook would be a choice. You don't have to prepare anything or anyone special to do it, and as soon as you feel the need for it, you can just start!
How To Start?
You don't have to write beautifully. Just be yourself, write down whatever comes up in your heart and mind. Something like, "I hate it" or "I don't know why I'm feeling this way". Even it's something that sounds a bit silly like "I'm hungry.. I wanna eat tacos now" is good. It's as if you're talking to yourself through writing. It's quite helpful when you are not fully aware of why you're feeling down. As you try to visualize your feelings into words, it'd be easier for you to organize your feelings better and find a good way to cope.
Sometimes our past memories may drag us down, fulling our hearts with regrets and sadness. Even in that case, writing can help us let go of the negative past – some people I know say that they write on a piece of paper what frustrates them, tear that page down, and then throw it into a trash bin. By literally "trashing" them, we can fix our eyes on the present and the future, not missing the beautiful blessings we're enjoying now.
Writing Down Good Things Can Be A Source of Your Encouragement!
When you ever feel like "I haven't done anything good…", take a note of things you did that day. Make a list of things you did – "I cooked for my boyfriend today", "I did laundry because it was sunny" – or things that you can commend yourself for. And it doesn't have to be anything special or big. Appreciate little things you did for yourself and/or for your loved ones.
Writing down is a good and easy to way to find your true self. Anytime you feel down, please try on the suggestions I made today. Hope they will help you overcome negative feelings and find a happy thought to fill your mind and heart with joy and hope.