Have you ever had Pad Thai (ผัดไทย) before? It is a Thailand's national food, a flavorful stir-fry dish consisting of rice noodles, tofu, dried shrimp, bean sprouts, and eggs. If it's made with meat, chicken and pork are some of the most popular choices. It goes well with seafood like shrimp and squid as well. The flavors are an intricate combination of sweet, sour, and salty, with a well-balanced contrast of textures. I've had Pad Thai in Thailand's neighboring countries – Laos and Cambodia – but after all, Thailand has the best Pad Thai with the best balance of flavors.
Local people also love Pad Thai. I often see the stalls on the street that sell Pad Thai in the evening. There's a number of options for noodles too. The regular noodle used for Pad Thai is thin rice noodle (เส้นจันทร์), but some people like to use glass noodle or rice vermicelli. You can also season the food as how you like it to be. Usually there are chili powder, vinegar, peanuts, and sugar (!!!) on the table for you to do that.
But how can you cook Pad Thai? Well, these days we can watch on YouTube to learn how to cook certain food. But wouldn't it be great if you can get a cooking class, even just once, so that you can make the food Thai way? There's a great way to do it – A family cooking class done by Aek, Bow, and Yuan! 😉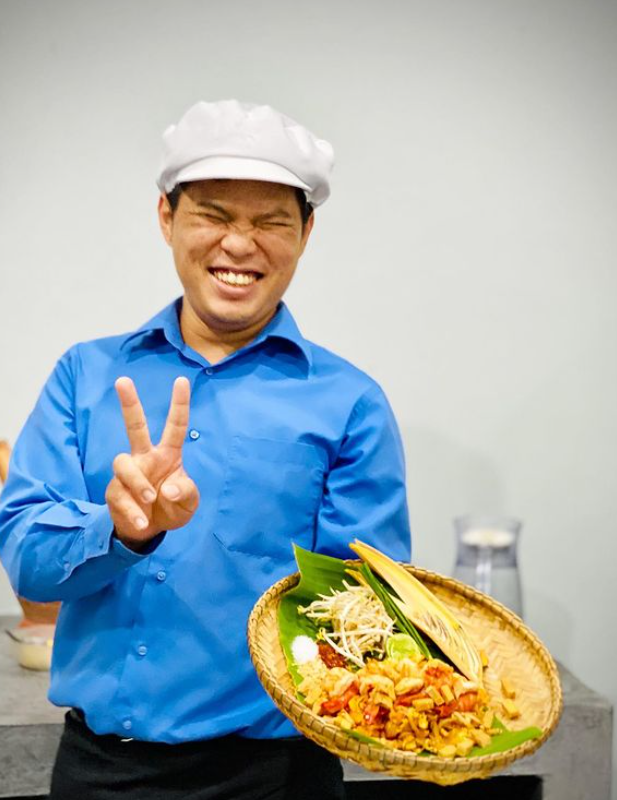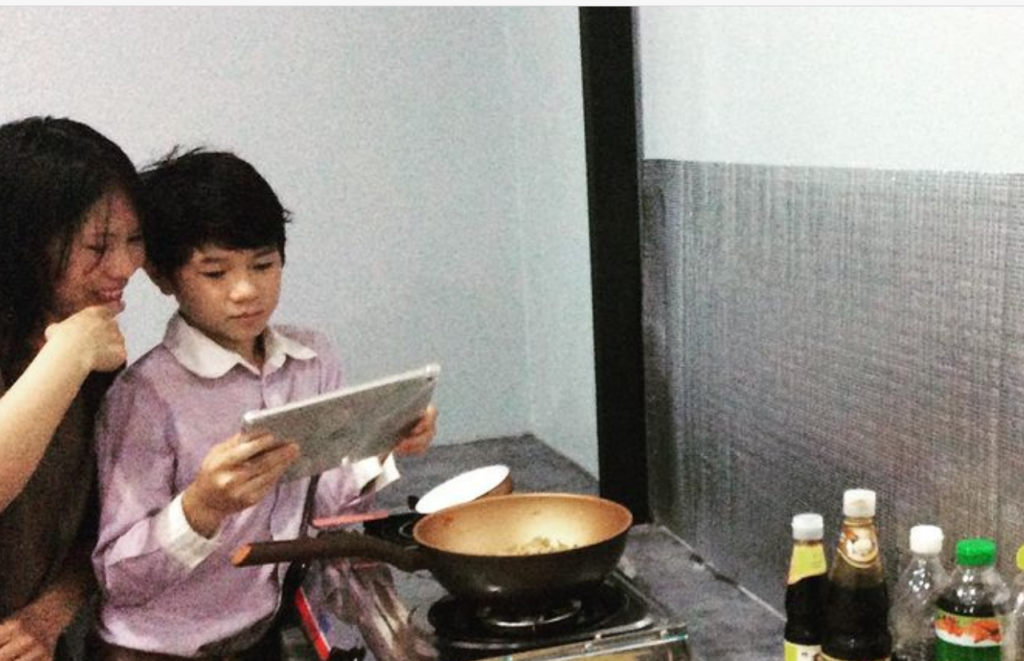 They've opened a Thai cooking class a few months ago, as they struggle financially due to COVID-19 situation. They use an application called Zoom to conduct each class, and they've had many customers from all over the world.
Don't these pictures look great? If you're interested, please see more pictures on their Instagram to learn how the class looks like.
Their Instagram account is:
💖 Aek_Bow_Yuan💞🥰😊 (@family_cookingclass) • Instagram photos and videos
And please don't forget to make a contact with their friends @the_story_of4 for more details.
Have a lovely day!! 😉