Have you heard about Karen Hill Tribe? They are often known as the "Long Neck Tribe".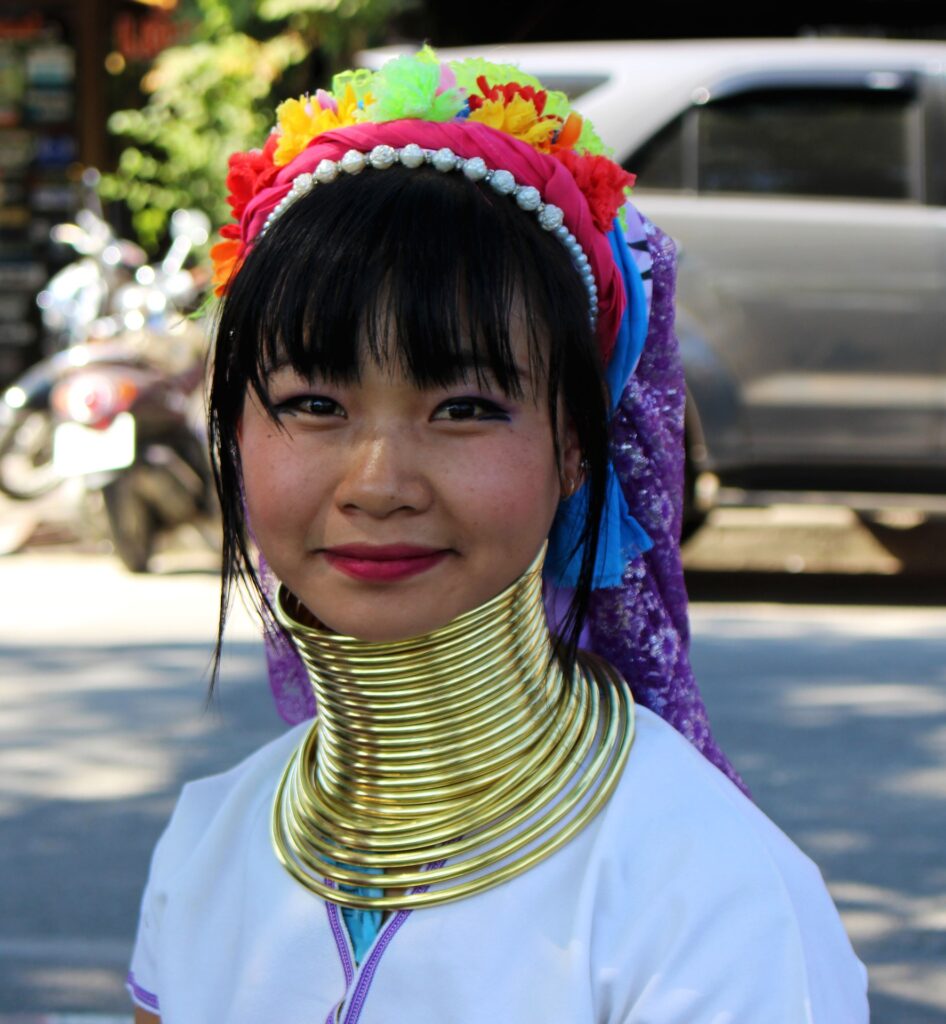 Perhaps you have seen their picture before, or if you've been to Thailand or neighboring countries, you may have met them in person in their villages. So what is the Karen Tribe?
According to Thailand Hilltribe Holidays, "The Karen hill tribe in Thailand are the largest ethnic minority group, with an estimated population of around 1,000,000. They originated from Tibet, moving south to Myanmar and northern Thailand. Today, the Karen hill tribe live in proximity to areas alongside the Thai-Myanmar border such as; Mae Hong Son, Chiang Mai, Chiang Rai and some in central Thailand."
The Karen hill tribe people wear woven V-neck tunics of various natural colors and turbans. Unmarried women wear distinctive long white V-neck tunics. They are also skilled weavers and the most environmentally conscious of the hill tribes – practicing crop rotation, thus preserving the forest. The Karen hill tribe is the only tribe that owns elephants. Their formerly isolated villages now have electricity, running water, and a dirt road. Many marketable crops, such as tomatoes, soya beans, peanuts, beans, and peppers, have become almost as important as the basic rice crop.
Aren't they beautiful? If you have Instagram account, you are able to find more Karen clothings, bags, and even masks 🙂 They're all good qualities, having a variety of designs at reasonable price.
If you're interested in having Karen products, please take a look at Karen Jasmine's Instagram:
Handmade Karen products Jasmin (@handmadekarenproducts) • Instagram photos and videos